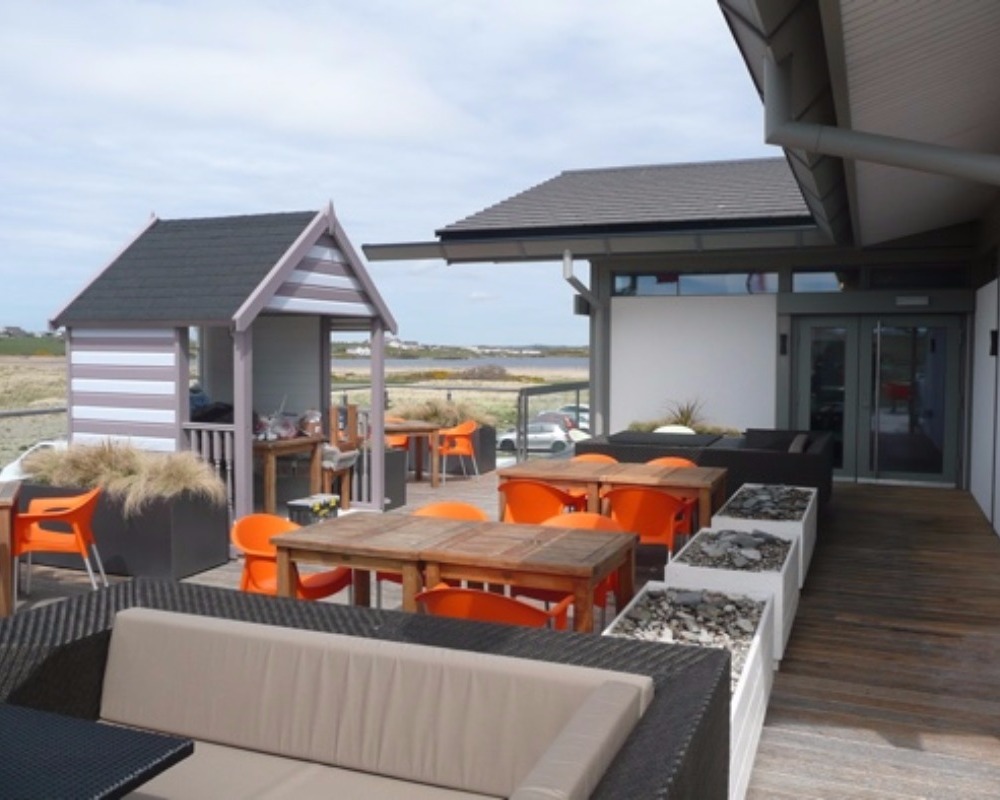 The site where the Oyster Catcher is now built was once the Maelog Lake Hotel, run by Dennis and Elsie Clutton until the late 1970's. Although a fond reminder of the village's past, the old Maelog Lake Hotel was left to fall into disrepair until 2009 when the Timpson family discovered the once treasured building.
Inspired by a visit to Jamie Oliver's 'Fifteen', they decided to use the land to build a chef academy, helping local aspiring chefs to fulfil their dreams under The Timpson Foundation. All profits made were put back into the training academy to train, mentor and support the trainees through their journey.
The Timpson's engaged Huf Haus, a German company famous for glass fronted, environmentally friendly properties to work in partnership with them to create a building fit for its stunning location. The glass structure has several energy efficient features, including a series of bore holes with a ground source heat pump to provide hot water and heating, and clever computers that keep energy use to a minimum. They were also the first to display art from the Koestler trust to encourage and support prisoners, which we continue to display today.
Sign up to our newsletter
Receive exciting offers and promotions from Oyster Catcher Angelsey by email. You can opt-out whenever you like – for more details please see our privacy policy.